TOUR / Corroded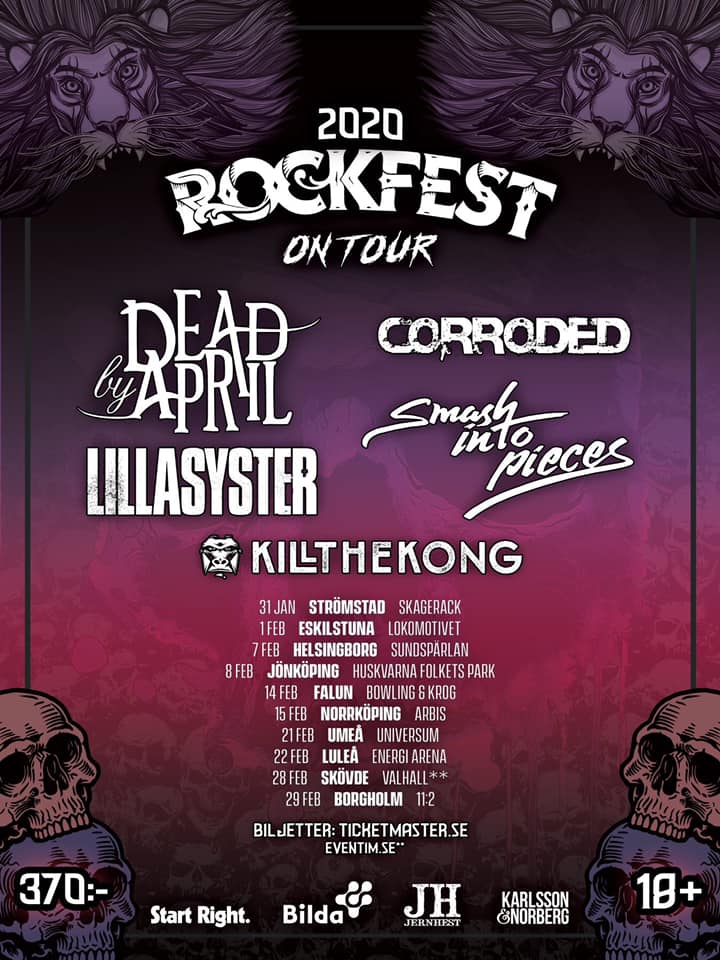 T O U R
Great news for all Corroded-fans out there!
Corroded will go on tour at 'Rockfest On Tour' with four other well-known bands from Sweden such as Lillasyster, Dead By April, Smash Into Pieces and Kill The Kong. Check out these ten stops from southern to northern Sweden and make sure to get your tickets, cause you don't want to miss this killer-tour!
We also would like to take this opportunity to welcome Corroded's new band member, the guitarist Sam Söderlindh.