BLACK FRIDAY AT DESPOTZ RECORDS – 25% OFF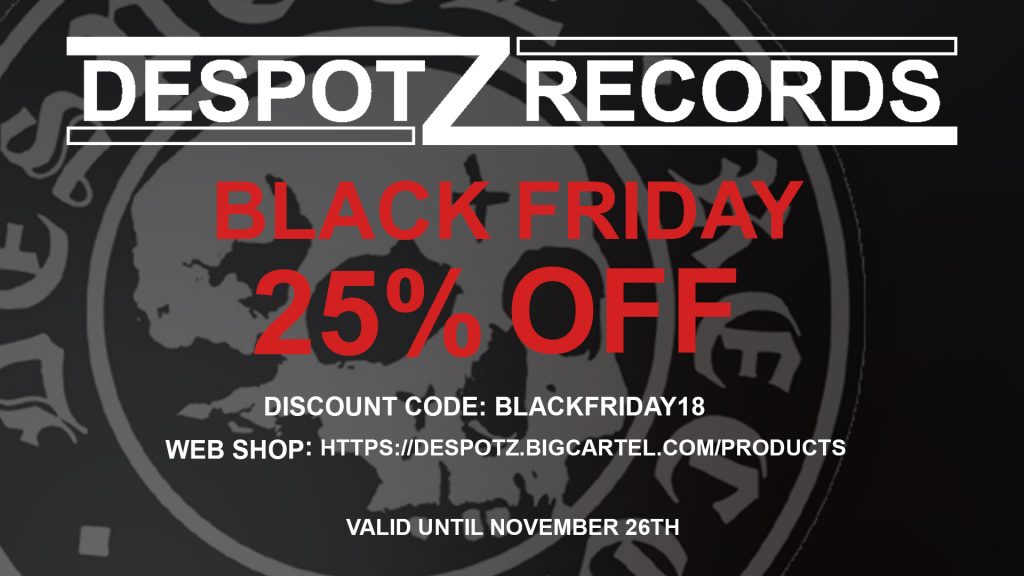 DESPOTZ RECORDS BLACK FRIDAY SALE!
25% OFF ON ALL ORDERS!
Now is your chance to buy anything from the Despotz Records webshop with 25% off!
This offer will be valid from now until November 26th. Don't miss out on this opportunity to get your hands on the CD's, vinyls and merchandise from some of your favourite artists with 25% off!
Visit our webshop at despotz.bigcartel.com
Use the discount code BLACKFRIDAY18 for 25 % off on any order.
Keep supporting good music and independent labels!
//The Despotz Crew and Artists