The Heard Signs Record Deal with Despotz Records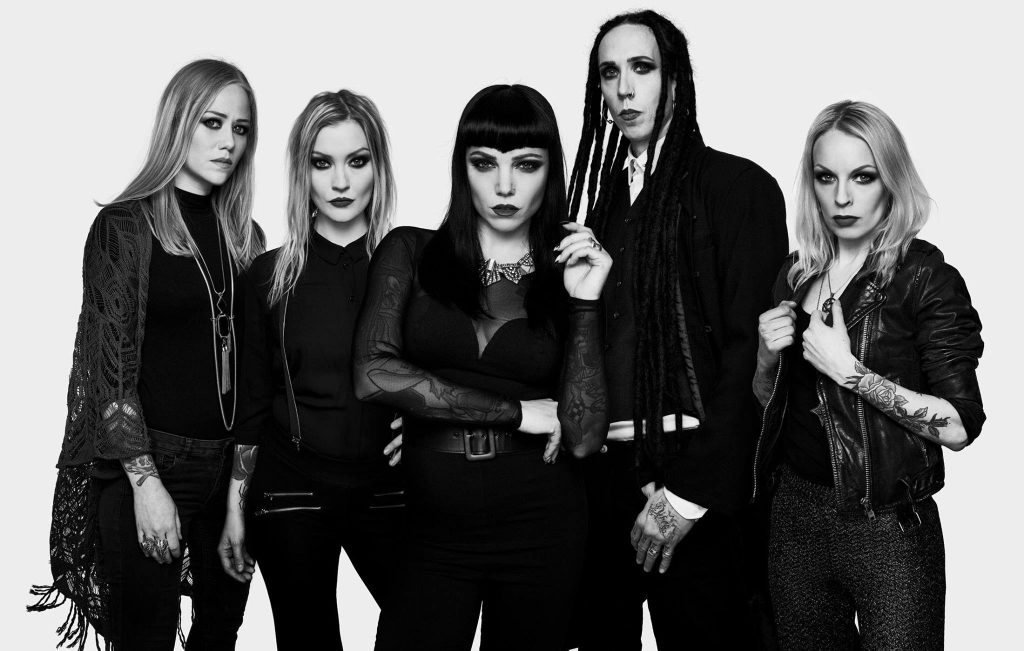 The Heard was formed when Klara, Ida and Nicki wanted to keep playing music after their previous band Crucified Barbara called it quits in 2016. Together with Skinny Kangur from Deathstars and the singer and burlesque artist Pepper Potemkin they form the new band that has released two singles on their own. Now it's confirmed that The Heard has signed a deal with Despotz Records.
"We look forward to finally present our music, vision and magical world to you. Therefor we've attached our guitarstrings and laid our heavy tunes in the hands of Swedish label Despotz records. Based on experience we are convinced that Despotz will make that happen, and we look forward to a productive collaboration."
// The Heard
The Heard is all about the joy of playing music but the sound is distorted and dark. The music is brought to life by all five members through shortcuts and detours with a vision about a place where reality and mystery meet, The Haunted Island.
"After working with some of the members of The Heard before with Crucified Barbara, we've had our eyes on this project since the first rumours about a new band came out. Now we're happy to finally announce that we'll be working together with The Heard and their inspiring concept. Together we'll work with The Heard through Despotz international distribution and PR network globally."
// Anna Rolander, Despotz Records
The band is currently in the studio and will open up the door wider to their mystical magic world in the fall of 2017. Meanwhile an already strong growing fan base follows The Heard's process in their social media channels.