THE DESPOTZ RECORDS BLACK FRIDAY SALE STARTS NOW!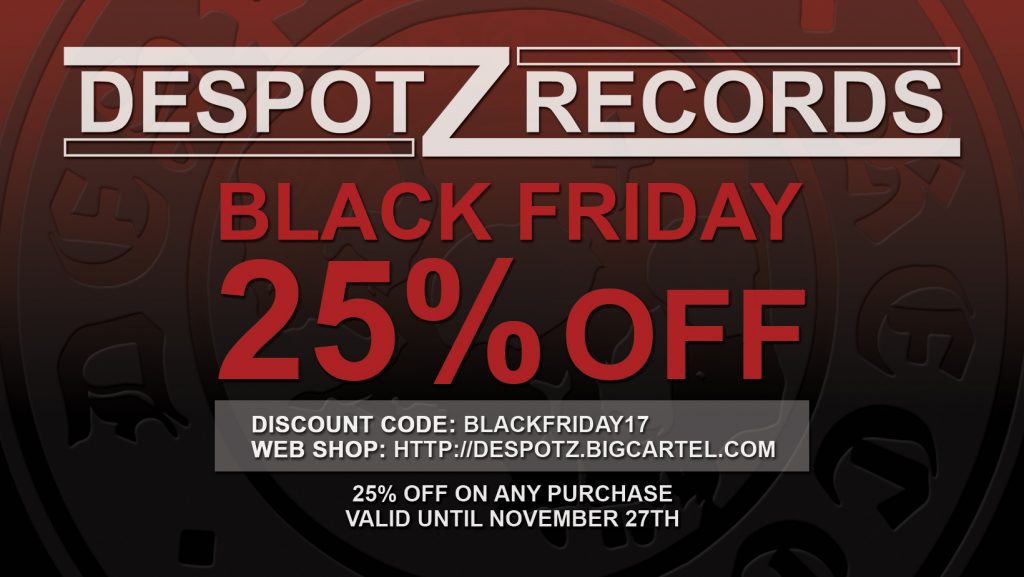 Now is your chance to buy anything from the Despotz Records webshop with 25% off!
This offer will be valid from now until November 27th. Don't miss out on this opportunity to get your hands on the CD's, vinyls and merchandise from some of your favourite artists with 25% off!
Visit our webshop at despotz.bigcartel.com
Use the discount code BLACKFRIDAY17 for 25 % off on any order.
Find products from
Adna, Apocalypse Orchestra, Baron Bane, Beseech, Bourbon Boys,
Civil War, Corroded, Crucified Barbara, F.K.Ü., Grimner, Hellsongs,
JUNKSTARS, Kamchatka, Kari Rueslåtten, LANCER, LCTRISC, Liv Sin,
Martin Rubashov, Nightrage, O'Spada, Raubtier, Robert Dahlqvist,
Satan Takes A Holiday, Saturday, Monday, Skarlett Riot, Sonic Syndicate,
SOV, Sparzanza, Tad Morose, The Deer Tracks, Titiyo,
The Unguided, Thundermother, Twiggy Frostbite and many more.