LIV SIN EUROPEAN TOUR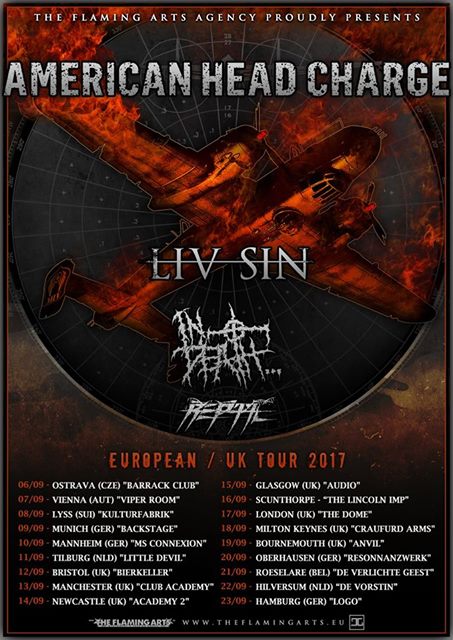 BREAKING NEWS: EUROPE/UK – LIV SIN IS COMING FOR YOU!
Liv Sin is going on tour supporting the brutal American Head Charge!
Liv and the band are looking forward to meeting every sinner out there in the UK, Germany, Austria, Czech Republic, Netherlands, Switzerland and Belgium!
Also joining the bands on this tour are the guys from In Death and Reptil! Together this will be a crushing tour that you simply can't miss!