Thundermother – New Music Video+Upcoming Tour
Thundermother are back with three new members and keeps on fighting for their music with the new single "We Fight For Rock N Roll" that will be released through Despotz Records June 12th.
The guitarist and founder, Filippa Nässil, started Thundermother in 2009 and the band has launched two albums and played hundreds of shows since then. They've been on the road with artists such as Michael Monroe, W.A.S.P, D-A-D and Danko Jones and had a sold out headline tour in Europe last year.
The former line-up with Clare Cunningham, Tilda Stenqvist, Giorgia Carteri and Linda Ström was formed in 2013 and when the four members decided to leave Thundermother in the spring 2017 Filippa was determined to keep on playing with singer Guernica Mancini, bass player Sara Pettersson and drummer Emlee Johansson.
They had their first show together at Debaser Strand in Stockholm May 24th and were immediately acclaimed by their fans and praised by the amazed critics during one of the best Thundermother shows to this date. Their summer is booked up with at least 17 shows in Europe at festivals such as Wacken Open Air and European Bike Week.
Tour Dates:
May 24 Debaser Strand – Stockholm (SW)
Jun 23 Hirsch – Nurnberg (DE)
Jun 21 Hellraiser – Leipzig (DE)
Jun 27 Rockhouse – Salzburg (AT)
Jun 28 A38 – Budapest (HU)
Jun 29 Lucerna Music Bar – Prague (CZ)
Jun 30 Putte i Parken – Karlstad (SW)
Jul 07 Active Concert Rock and Bluesfestival – Ystad (SW)
Jul 30 Extreme Fest – Albi (FR)
Aug 03 Wacken Open Air – Wacken (DE)
Aug 04 Bike And Music Weekend – Geiselwind (DE)
Aug 05 Roadkill Festival – Waarschott (BE)
Aug 09 Leyendas del Rock – Villena (SP)
Aug 19 Sapis Barbus – Dommartin (FR)
Sep 08 European Bike Week – Faak Am See (AT)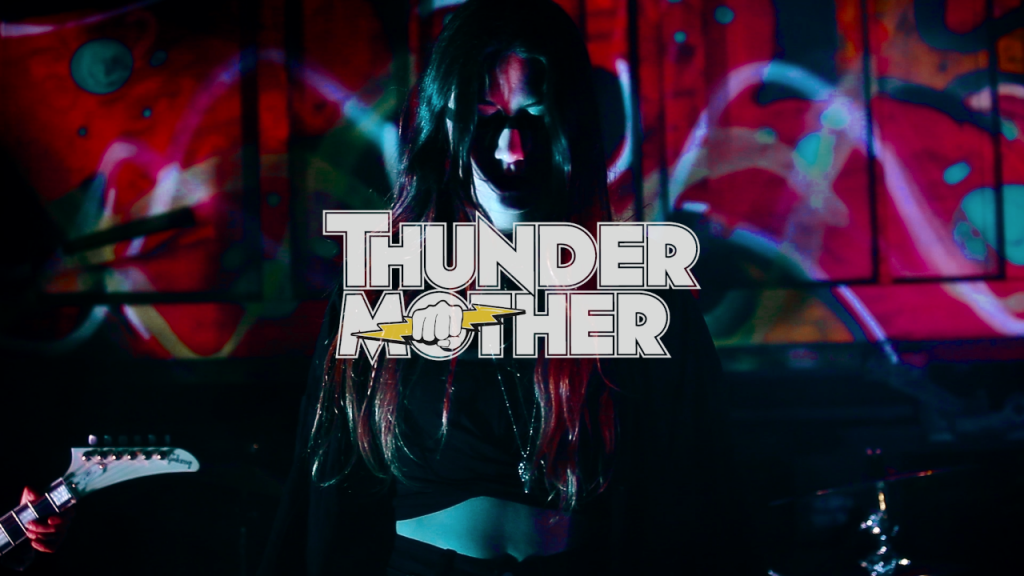 More from Thundermother
Spotify
Facebook
Instagram
Twitter
www.thundermother.com