New Signing – Sparzanza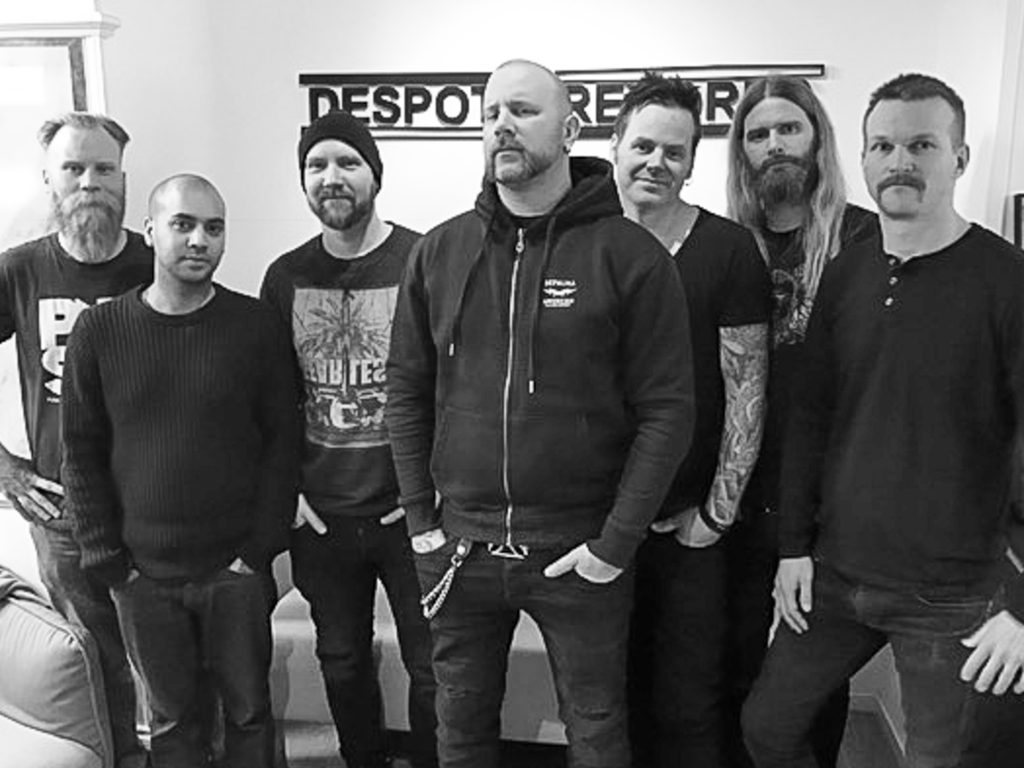 Swedish Hard Rock band Sparzanza can look back on a 20 year old career filled with explosive metal, award nominations, radioplay and loads of tours and live gigs. Sparzanza has made a huge effort and has been looking for the right label to work further.
"After meeting up with Sparzanza we can definitely say that we've found each other. Both through innovational thinking, digital medias and the fact that we want to work on taking the band to an international level taking advantage of Despotz strong presence both digitally and physically. We're very pleased that they choose to have us as part of their team and welcome  Sparzanza to the Despotz Family."
// Carl-Marcus Gidlöf, Despotz Records
The band has released 7 dark hard rock albums and a double compilation album since 1996. In past recent years, Sparzanza have found themselves riding in the wake of the legendary rock bands and have set their sights on main stages everywhere.
"The creative spirit at Despotz is nothing we have ever felt at any label we have worked with before. Our crazy ideas get thumbs up and we really feel that we have the possibility to develop Sparzanza towards what we want the band to be and achieve. To feel prioritized, listened to and like nothing is impossible is what made us sign this deal. We can't wait for what´s to come."// Sparzanza
Line up: 
Fredrik Weileby: Vocals
Calle Johannesson: Guitar
Magnus Eronen: Guitar
Johan Carlsson: Bass
Anders Åberg: Drums
Discografi: 
2014: Circle (CD) Spinefarm Records/ Universal
2012: Death is certain, Life is not (CD) Spinefarm Records/ Universal
2010: Folie á Cinq (CD) Spinefarm Records/ Universal
2009: In Voodoo Veritas (CD) Kabuki / Universal
2007: Banisher Of The Light (CD) Black Cult Records
2003: Into The Sewers (CD) Longfellow Deed Records
2001: Angels Of Vengeance (CD)Water Dragon Records / Longfellow Deeds Records