World wide release of the whole Corroded Catalogue+New single from the upcoming album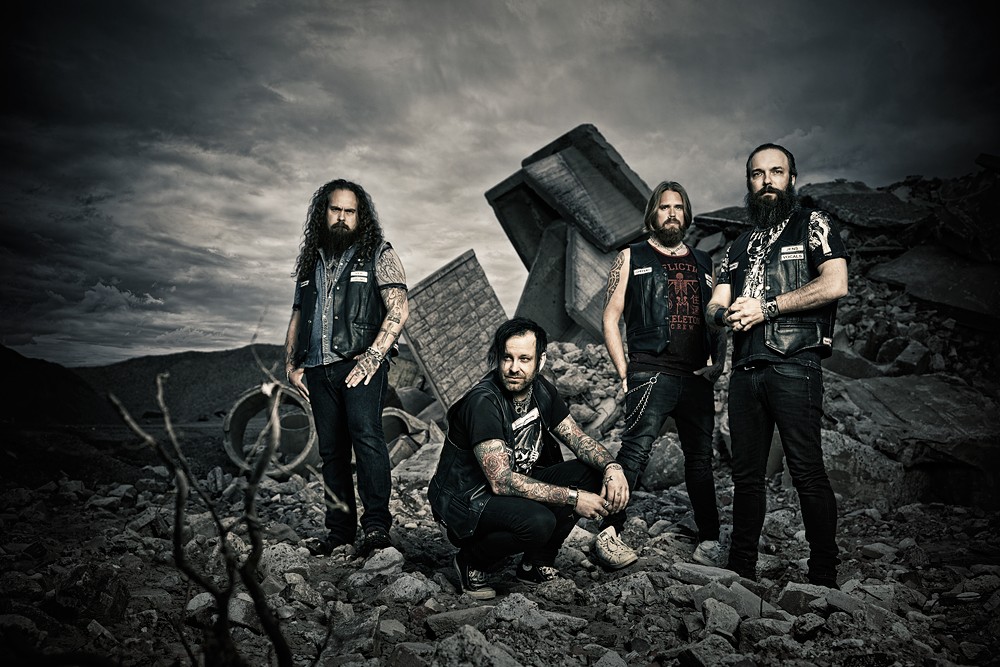 Late 2016 CORRODED signed with the Stockholm based label Despotz Records that now releases the band's catalogue; the albums Eleven Shades of Black (2009), Exit to Transfer (2010), and State of Disgrace (2012), worldwide (previously only released in Sweden via Ninetone/Universal) and also released on vinyl for the first time later this year (tba.).

Despotz Records released the Corroded catalogue digitally worldwide February 3rd
(incl. Spotify – iTunes/Apple Music – Amazon)
"Friends and foes, ladies and germs, the wait is finally over.  Our latest single "Fall Of A Nation", from the upcoming album "DEFCON ZERO", will strike down upon you like a sledgehammer. When you have listened to its might and fall down to the floor in awe, the only thing that we can say to you is in the words of Shakespeare "Once more unto the breach, dear friends, once more." //CORRODED
The band's fourth album will be released April 14 and will be called "Defcon Zero". First single from the album will be Fall Of A Nation and is due to drop mid February 2017.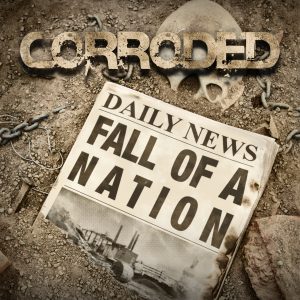 About Corroded
CORRODED is the Heavy Metal band from Ånge in northern Sweden that has been topping the Swedish charts with every new album release. Musically the band creates the perfect balance between classic rock and metal.
Their debut album "Eleven Shades Of Black" marks the first strike: the single "Time And Again" was chosen as the title and trademark song for the Swedish version of the reality show "Survivor" (called 'Expedition Robinson' in Sweden) and put the band on the map overnight. Consequently the album cracked the Swedish Top 3 by entering # 2 of the charts.
"Exit To Transfer", album No. 2, is another success by jumping up to # 6 in the charts. A sold out Scandinavian tour with US Melodic Metal Monsters Avenged Sevenfold in autumn of  2010 and 2 showcases at the established Berlin/Germany music fair 'Popkomm' pay the dues: Corroded finally became known beyond Swedish borders. But more important is their contribution to the renowned computer game 'Battlefield': With "Age Of Rage" being picked up as the game's trademark song.
After some changes of the line up album No.3, "State Of Disgrace", was released in the end of 2012 album No. 3, entering the Swedish charts at # 2 again."Fall Of A Nation" is the first single from the upcoming album Defcon Zero, dropping February 17.
CORRODED:
Jens Westin – lead guitar / lead vocals
Tomas Andersson – rhythm guitar / backing vocals
Bjarne Elvsgård – bass
Per Soläng – drums
LINKS:
Spotify
Facebook
Twitter
www.corroded.se