Sonic Syndicate signs recording/publishing contract with Despotz Records & Music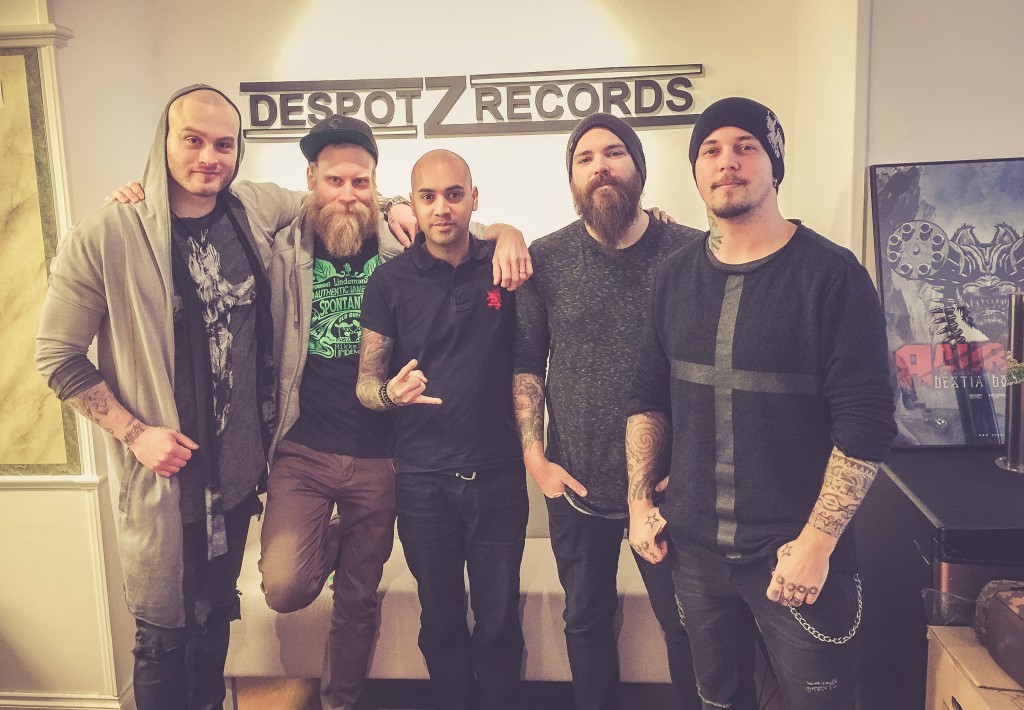 Despotz Records is a Swedish Metal/Rock/Pop Record label / Publishing company which was founded in
Stockholm, Sweden in 2007 with artists such as Raubtier, Thundermother, Crucified Barbara, Tad Morose, Beseech and ­­­many more.
Co-founder and managing partner Mr. Carl-Marcus Gidlöf comments:
"We at Despotz have taken the label international and have locked in fresh new exciting opportunities in North America with Sony Red/Aisa. This signing further proves that our plan to work internationally, based here in Stockholm, directly with our artists combined with a strong PR/Marketing and distribution setup is the future of Despotz. Sonic Syndicate share our vision, we've already had a number of creative conversations and we're looking towards an exciting future. We're honored to welcome Sonic Syndicate to the Despotz family."
Since 2005, Sonic Syndicate has been pounding away at the international music scene touring Europe, North America and Asia. Their much anticipated 6th album is to be released later this year on Despotz Records.
Vocalist Nathan J Biggs comments:
"As you could imagine we are super excited to be signing to Despotz Records based here in Stockholm, Sweden, we couldn't imagine a better place to call home. When the possibility of us working together first came up with this modern, creative & forward thinking team we pretty much had our mind set that this was where we belong. This is an exciting new chapter for both Sonic Syndicate and Despotz."
Sonic Syndicate is:
Nathan J Biggs – Vocals
Robin Sjunnesson – Guitars
Michel Bärzén –Bass
John Bengtsson – Drums.
For more information:
Sonic Syndicate:
www.sonicsyndicate.net
https://www.facebook.com/SonicSyndicateBand
Despotz:
www.despotz.se
www.facebook.com/despotzrecords
www.despotz.bigcartel.com