SWEDEN ROCK / Per Wiberg & Lykantropi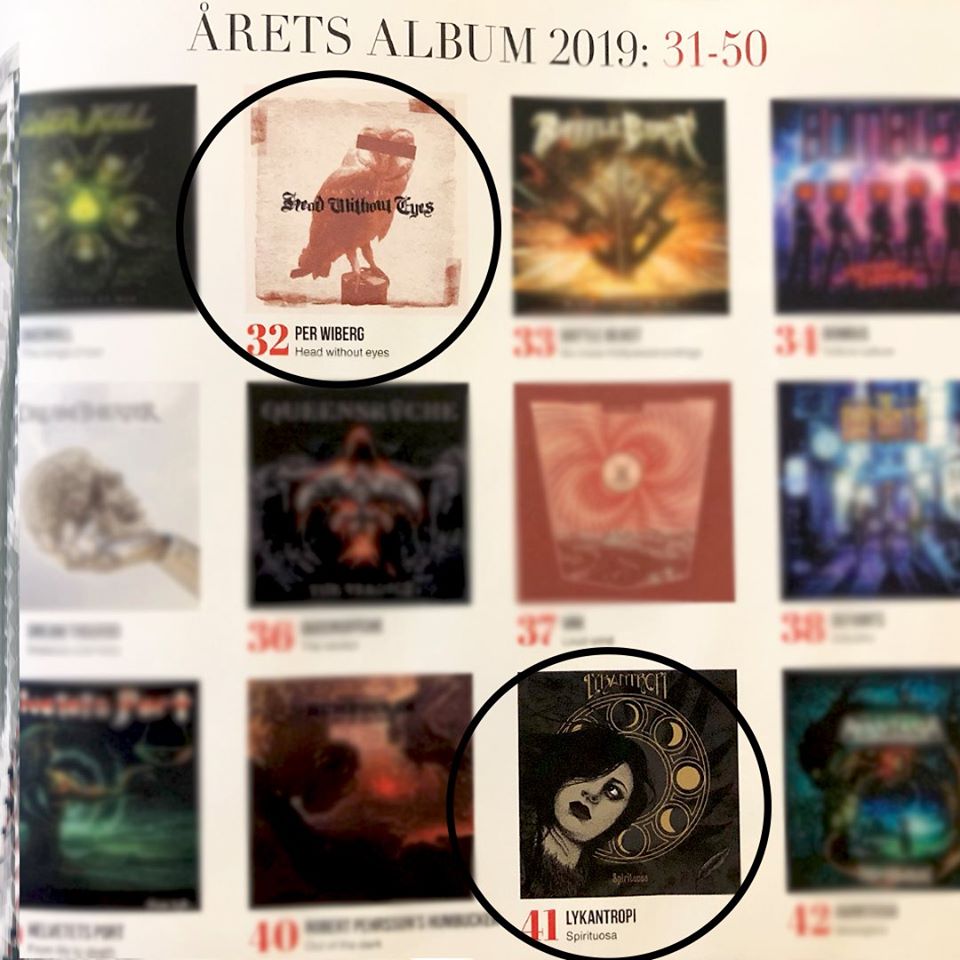 S W E D E N R O C K
There's no doubt that Sweden Rock Magazine have a great taste in music! Last year, the magazine placed Per Wiberg Music album 'Head Without Eyes' & Lykantropi's album 'Spirituosa' as no. 32 and no. 41 on their "Best Album of the year"-section.
We at Despotz are proud over a successful year with amazing releases in different genres and new bands were welcomed into the Despotz-family, now we're looking forward to share new exciting releases and news with all of you in 2020.
Listen to Per Wiberg: https://spoti.fi/3a6MjJ1
Listen to Lykantropi: https://spoti.fi/2QMqAOO