New Signing – Horror Thrash Metal Band F.K.Ü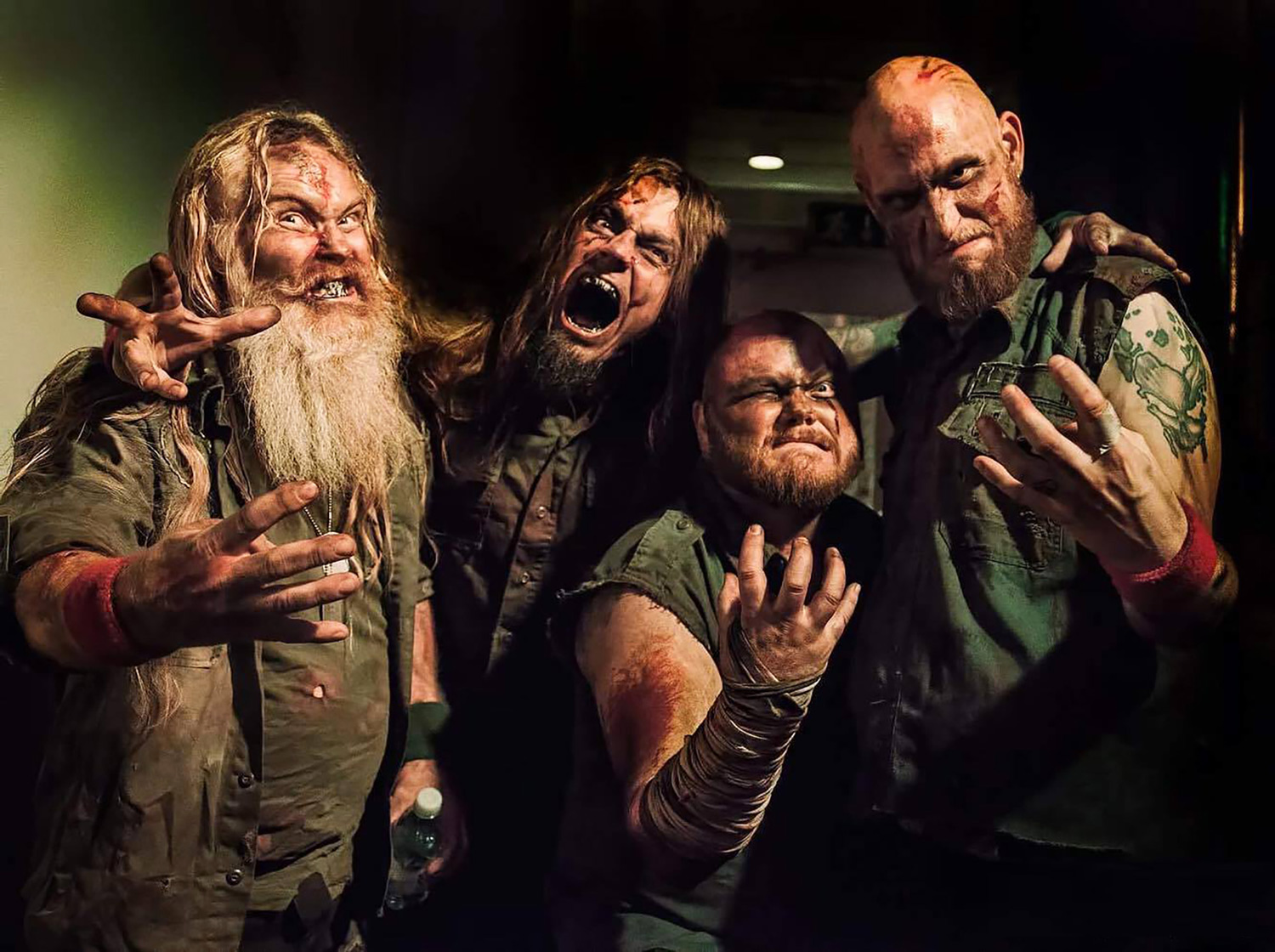 Inspired by 80's thrash and horror movies and of course, old issues of Metal Forces and cheap beer, the mighty horror metal moshing machine F.K.Ü. are working on a new album. The band just signed a deal with Despotz Records for the upcoming album that will be released late fall 2017.
"As we prepare to enter the next stage of our ongoing battle for total dominance, we have formed a new alliance to assist us in forcing the world to succumb to horror and metal. We are proud to announce that Despotz Records will be releasing our albums in the future. They are a force to be reckoned with and will take no prisoners. And make no mistake, F.K.Ü. will be back with another horror metal attack late this fall."// F.K.Ü.
With their horror thrash metal music the band has showed the world that it's still possible to have good, friendly, violent fun and make you run to the nearest mosh pit.
"We give you horror Thrash Metal's finest, F.K.Ü. The band celebrates it's 30th anniversary this year, and we're honoured to reveal their 5th album to the world this fall. Mosh til u drop!"// Ömer Akay, Despotz Records

F.K.Ü. first raised its ugly head back in 1987. But after just a handful of something that was supposed to be rehearsals but more resembled cheap beer and pizza fights, the band fell into a hiatus. It wasn't until confronted with a strange guy called Larry in early 1997 that the band considered bringing the slumbering beast back to life again. After the overwhelming response of the 20-song demo "Beware of the Evil Underwear" recorded in 1998, the guys decided to put some more effort in and recorded the album "Metal Moshing Mad". The release was followed up by some successful festival gigs.
In 2004, Larry, Pete, Pat and Ted realized that the world really needed another dose of their patented Horror Thrash Metal, and started working on their sophomore moshing masterpiece "Sometimes They Come Back… To Mosh". Once again the album thrashed and slashed its way into the metal fans veins and once they had tasted this hot dish of destruction… they ended up begging for more! After a bunch of shows, including a west coast US tour, they went back into the studio to make a new album.
In the summer of 2009 they released their third album "Where Moshers Dwell". This album is nothing short of prime neck breaking, horror-inspired, sing-along thrash madness. 2010 and 2011 saw F.K.Ü. touring Sweden extensively and playing all major Swedish festivals such as Sweden Rock Festival, Metaltown, Getaway Rock Festival & House of Metal, to name a few. In 2013 the band released a new album titled "4: Rise of the Mosh Mongers" where F.K.Ü. fire on all 4 cylinders. The record was praised by media such as Metal Blast, Deathdomain and Swedish Aftonbladet.
www.facebook.com/moshoholics/
www.moshoholics.com/the-band/
www.despotz.se/