New Video from Satan Takes A Holiday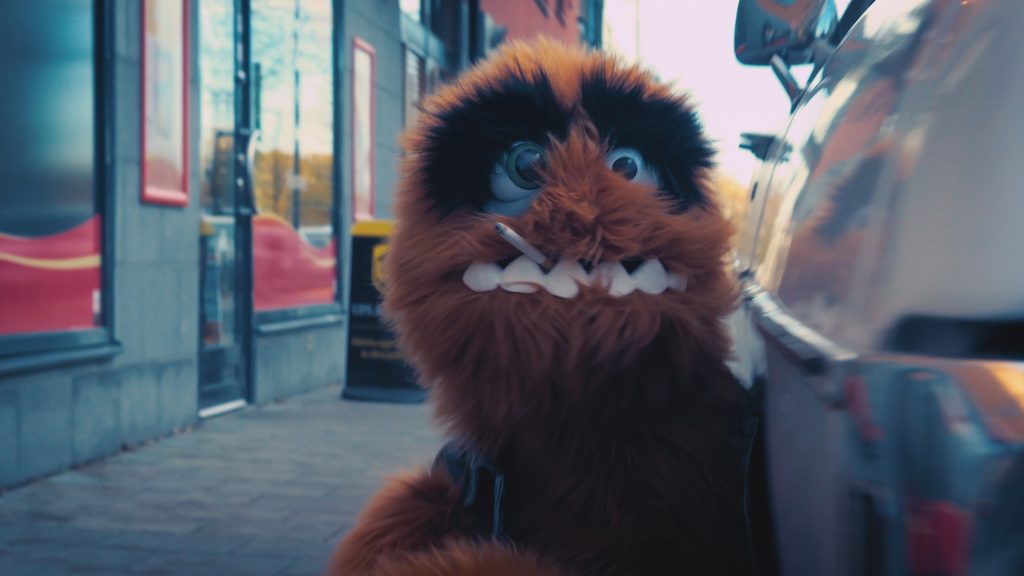 Since the release of "The Beat" by Satan Takes A Holiday the song has been picked up by Swedish Public Radio P3, it won the Bandit Battle on Bandit Rock Radio and it ended up in the first place on Swedish Student Radio. The band has also been seen in an episode of SVT's and Canal+'s TV series "Midnattssol" on public television in Sweden and France.
The music video for the successful single is finally here, where we'll get to follow a special character through a regular day in his starling  life. A music video that is just like Satan Takes A Holiday's music – An addictive beating that is straightforward, tough, humorous, ironic and dead serious. All at the same time.
"The video creators, Björn and Peder, has made a fantastic little film to "The Beat" that, just like our song, sticking it to some who really deserves it, but in the end wants to entertain as much as it wants to provoke."// Satan Takes A Holiday
Anton, the main character of the video, is played by a custom made doll from the US. He is an eccentric character and when the doll was ordered the requirements was that it should be able to show emotions by moving its eyes and it should have the ability to lose a tooth.
The video creator Björn Rallare already had an idea about making a video with a doll when he first heard the song and it worked even better with a provocative theme. Björn brought Peder Carlsson into the project and with the doll in front of the camera they managed to film a whole video filled with provocative material and got away with it, at least during the recordings. How the video is received by the public is yet to be seen
The Beat handles, like most songs on the upcoming album, Aliens, topics about exclusion and the frustration to not feel like you belong to the contemporary state. The new album will be released in February 2017 by Despotz Records.
Watch video on YouTube