Despotz Records Black Friday Sale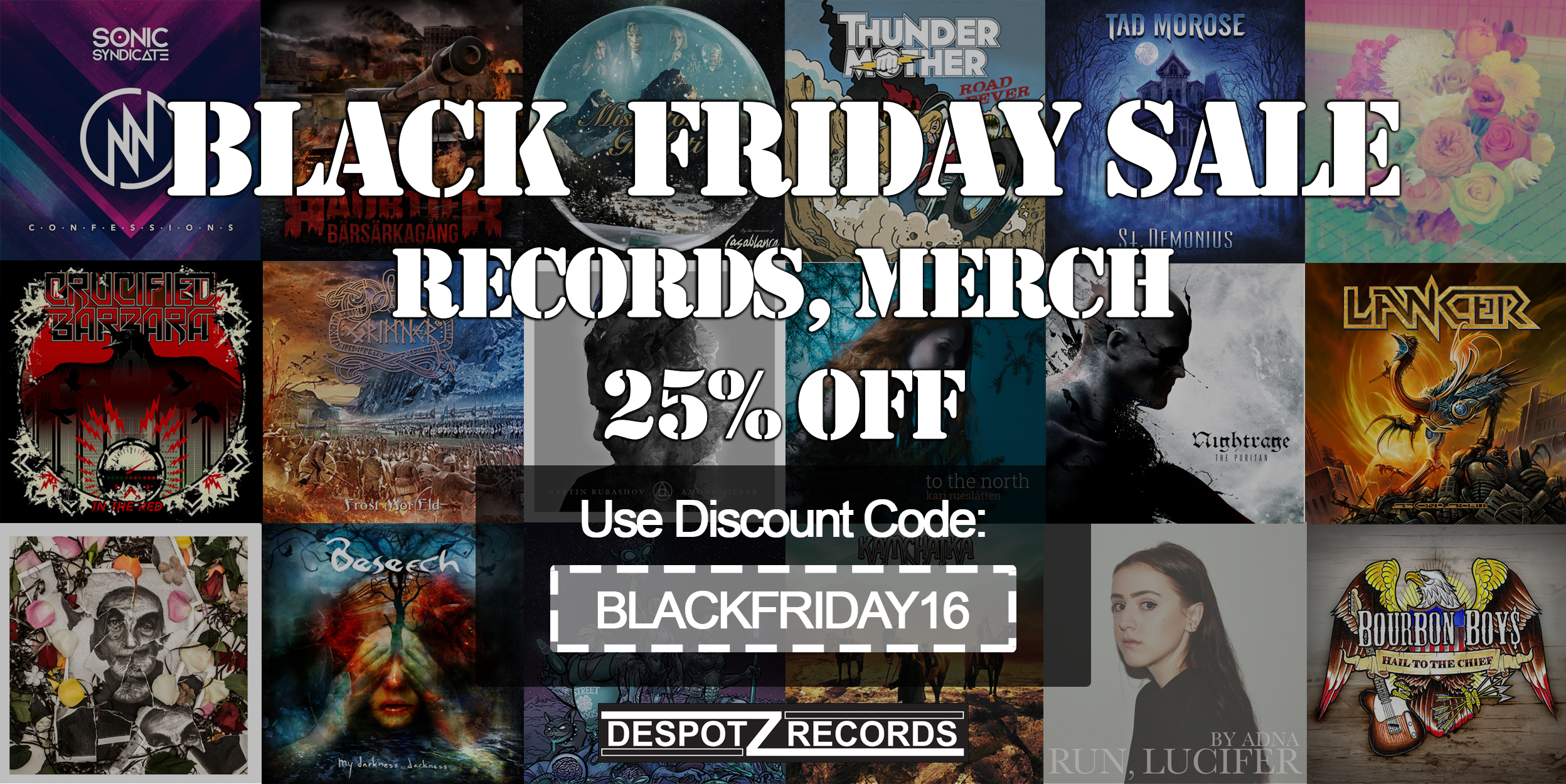 Now is your chance to buy anything out of the Despotz Records webshop with 25% off! Don't miss out on this opportunity to get your hands on the CD's, vinyls and merchandise from some of your favourite artists with 25% off! This offer will be valid for 4 days, starting on Black Friday November 25, until Monday November 28.
Visit our webshop at despotz.bigcartel.com
Use the discount code BLACKFRIDAY16 for 25 % off on any order.
Keep supporting good music and independent labels!
//The Despotz Crew!