New Signing – Satan Takes A Holiday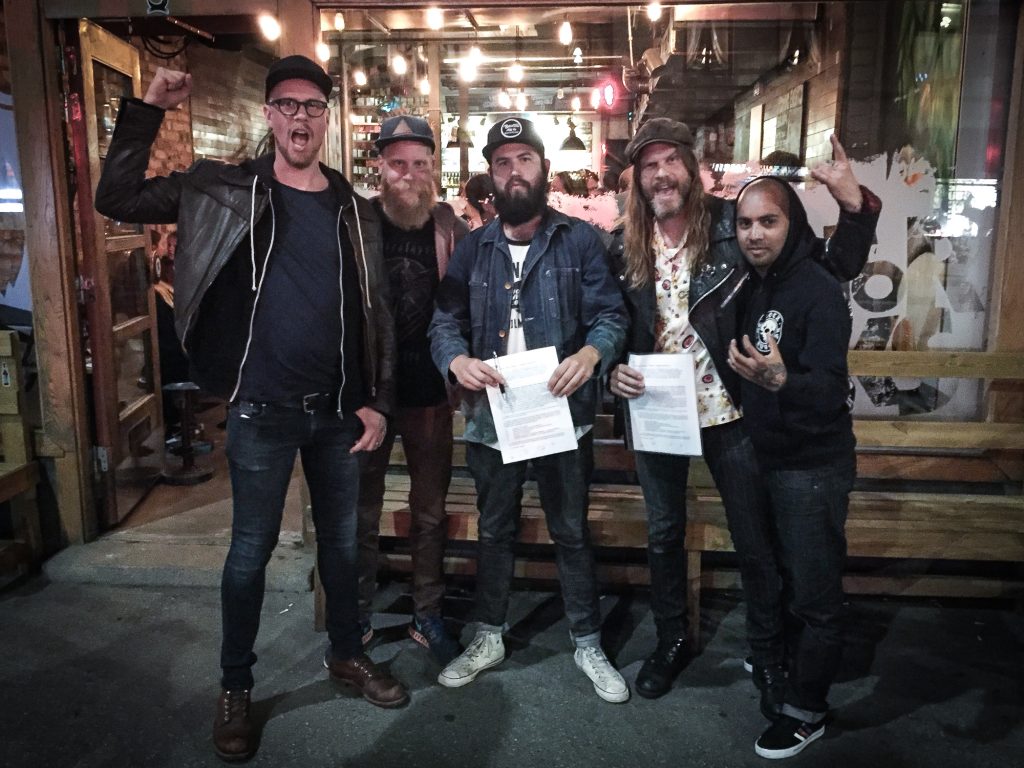 With a mix of  rock'n'roll, garage rock from the 60's and grooves from the 70's Satan Takes A Holiday is known as one of the best live bands in Sweden. Satan Takes A Holiday became the talk of the town when they released their self-titled debut album late 2009. A week later they were nominated in the Best Rock category at the swedish P3 Guld Awards, and the singles "Missy" and "Heartbreaker" were played regularly on the radio. Since then they have released  the albums Who Do You Vodoo (2012) and Animal Woman (2014). They have been on several tours with bands such as Mustasch, Juliette Lewis and Imperial State Electric and was also playing as opening act for KISS on Friends Arena in front of 30 000 people.
"After frequent conversations with Despotz Records during the last year it became more and more clear to us that we had to work together. Since our last album we've recruited Danne McKenzie as our drummer and recorded our strongest set of songs so far which we really look forward to bringing up on the stages. Creative solutions and a sharp sense and relationship to the business today together with a distinct commitment to the artists visions has made us feel safe in working towards getting further with our fourth album together with Despotz." says Satan Takes A Holiday. 
Despotz Records is a Swedish Record Label and Publishing Company that works with metal, rock and pop music. The company was founded in 2007 and work with artists such as Raubtier, Sonic Syndicate, Thundermother, Crucified Barbara, Adna and many more.
"This cooperation is part of our vision to be a local partner here in Stockholm together with our artist and offer a way further internationally. With a strong team and network in distribution and PR both in Europe, North America (physical and digital) we see ourselves as a more personal alternative to anonymous international companies. Satan Takes A Holiday shares our vision and has a solid resume and it's going to be real darn fun to work together. We've already had several fruitful creative meetings and we look forward to an exciting future. It's an honor for us to welcome Satan Takes A Holiday to the Despotz family." Says Carl-Marcus Gidlöf, co-founder and partner at Despotz Records AB