LISTEN TO GOOD MUSIC & SAVE THE PLANET! 🌳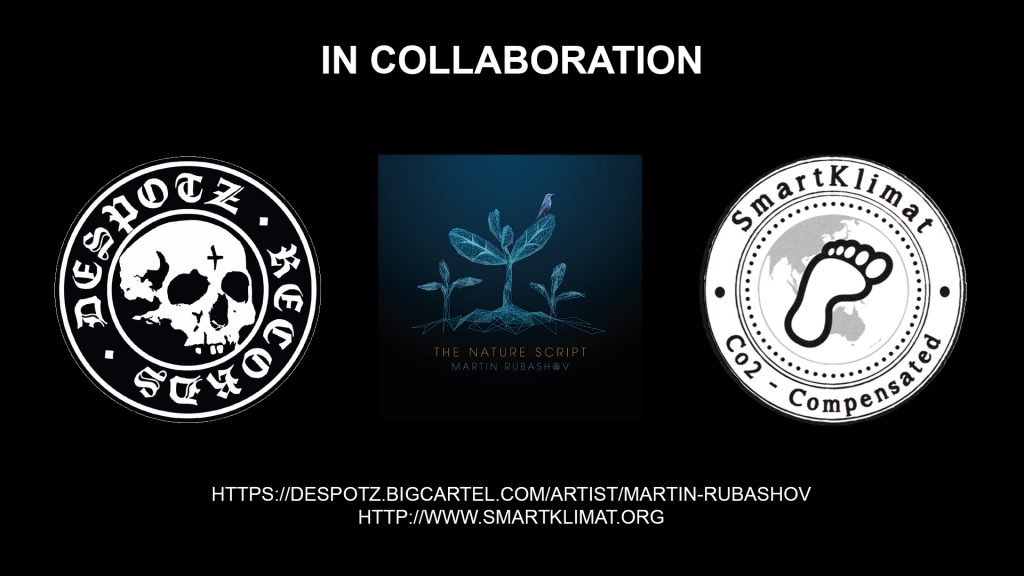 LISTEN TO GOOD MUSIC & SAVE THE PLANET!
November 30th Martin Rubashov release his brand new album "The Nature Script" – an album that is not only for your enjoyment but also for our planet and our future generations! 🌳
In collaboration with the organization Smart Klimat – one tree per sold album (digitally or physically) will be planted in Zambia, Africa. This helps to improve the environment, provides homes for endangered animals and work against poverty.
"I'm fascinated by trees. About how they work and what enormous impact they make for the earth and man. I think "Smart Klimat" do something really important!" – Martin Rubashov
Buy "The Nature Script" and get a certificate of your deed!
Webshop: https://despotz.bigcartel.com/artist/martin-rubashov
Bandcamp: https://martinrubashov.bandcamp.com
Smart Klimat: http://www.smartklimat.org